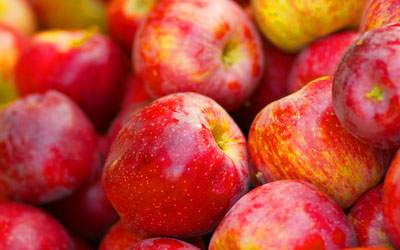 Apple ,an anti-obesity pill?
A kind of compound which is waxy in appearance that is found in apples helps in increasing the whole muscle mass and reduces total body weight. Apples are very good source of antioxidants and some other such related non-digestible compounds but there are differences in varieties, 'said food scientist Giuliana Noratto, the study's lead researcher. "Results from this study will help consumers to discriminate between apple varieties that can aid in the fight against obesity."

Daily including an apple in your diet would give you many health benefits. As per the reports by Medical News Today reported on study suggested that having an apple daily might prove to be just as beneficial as daily use for eliminating vascular mortality.

Obesity can be usually compared by mainly two types such as an apple and a pear, if you try to hold them by stalk. A pear seems to be thickest in the bottom where as apple is thickest in the middle. If your body resembles that of an apple shaped one, it got be thickest at the middle. Then it is high time that you should do something about your weight problem in order to control it. But if your body is pear shaped, the situation is not very much critical.

The discovery that apples are a type of an anti-inflammatory agent could help prevent some of the disorders associated with obesity such as low-grade, chronic inflammation that can lead to diabetes.