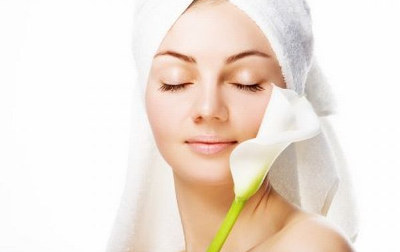 Foods that give a glowing skin
Good nutrition is the basic fundamental building block in order to get a healthy skin. The real and natural ingredients that are present in food help you have everything from protecting your tender skin the UV damage that will lead to brown spots and wrinkles to giving you healthy hair and other bodily features.

Tofu: Tofu is absolutely great for your skin as it has a good amount of proteins, fats, calcium, antioxidants and minerals. It's best eaten stir-fried, then you need not worry about cooking it thoroughly.

Brown rice: Steady blood sugar levels and healthy skin is always inter-related. Brown rice helps regulate the sugar levels in your body. This would make your skin look smoother and softer. Brown rice is filled with vitamin B, Minerals and antioxidants that improves the overall health of your skin. This in turn gives you a radiant appearance.

Nuts: A rich source of vitamin E, nuts are actually good for your overall health. Nuts help reduce scars, blemishes and acne as well. They increase the white blood cells in your body and strengthens your immunity as well.

Garlic: The benefit of garlic was known only to reduce joint pain. However, garlic boosts your skin a great deal too. It kills the harmful bacteria in your blood and also eliminates any virus present in your body. This in turn, makes your skin healthy and glowing.