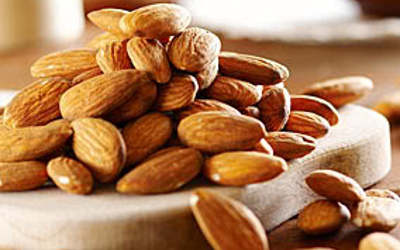 Dry fruits and their health benefits
Consumption of dry fruits are extremely useful and beneficial for your overall health. Rich in mono-unsaturated fatty acids, dry fruits are ideal for losing weight and to helps burn belly fat too. Hypertension and stress can can also be kept under control by having a handful of dry fruits on a daily basis.

Some of the commonly consumed dry fruits that are good for your health are:

1. Cashew nuts: Cashew nuts have got very low glycaemic index and also helps lower hypertension. They are highly rich in proteins and magnesium that helps improve your muscle strength. Research has also mentioned that daily intake of dry fruits would reduce the death risk by 20%.

2. Almonds: Almonds are best known for lowering the levels of cholesterol and lipid levels in the body. It has also got high amount of fiber content in it that also promotes proper hair growth and enhances the beauty of your skin.

3. Walnuts: Walnuts induces sleep and improves the overall sleeping pattern. Nutrients that provide satiety are present in walnuts so it does not make you feel hungry often. Thus, walnuts help you lose weight. Diabetes patients can highly rely on walnuts as it does not increase the blood sugar levels. Also helps prevent hair fall and gives it a natural shine that lasts for long.

4. Raisins: Having raisins elevates your mood and maintains good bone health. They also have anti-bacterial properties too that fights against infections, cavities and other related minor health issues. Also high in cholesterol-lowering properties, raisins improves your overall health and also improves digestion.