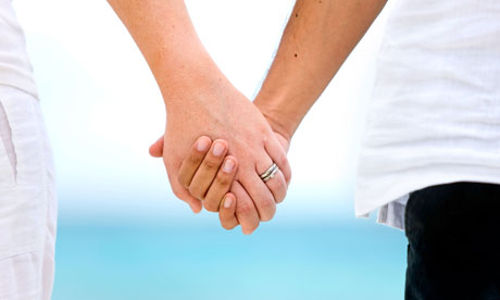 6 Ways you can fix your relationship
If you have an impeding feeling that your relationship is on the docks, this is the correct time to work on it to make it better. Here are some ways you could achieve this:

1. Figure out the problem: One of the first few ways you can start working on your relationship is by understanding the nature of the problem in your relationship. Sit down together and figure out as to what is going wrong.

2. Meet often: If the problem concerning your relationship is lack of time, make a conscious effort to meet each other quite often this year. Instead of hanging out with friends, go out on your own. Both of you can decide and take time out even during the weekdays and go out for dinner or coffee after work.

3. Understand your partner's viewpoint: Companionship and love is all about holding hands and working towards everyday problems as a couple than doing in single handedly. When you start understanding your partner, is when you start working towards building a happy relationship.

4. Go out on a holiday together: Though the holiday season is over, if the two of you have not to venture out anywhere during the past couple of weeks. Take some time off from your busy schedule to spend some quality time with each other.

5. Work on your communication: It is important to keep in touch with each other through phone calls and messages just as the way you get to meet each other quite often. If both of you have a tiring work time make sure that you talk to each other for an hour or so before retiring for the night.