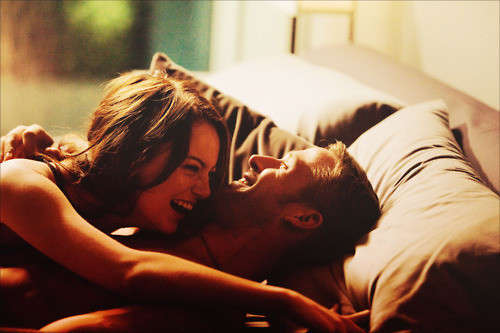 Signs of a perfect sex partner
The love making act becomes perfect only when you do it with the right person, the one whom you love the most. When it comes to a perfect partner, some attributes such as height, weight, age, behaviour, choices etc stand a bit apart. What actually matters is whether he/she shares a good chemistry in the bedroom.

1. Hygiene holds the key
Good hygiene holds an important part in your life. Ensure that you and your partner are well waxed, manicured to develop a perfect comfort level. Too much of hair on your body will cause irritation and other discomfort levels. Smell and fragrance also has great importance in one's sex life so always keep yourself fresh and healthy.

2. Be an adventure lover
If you have a boring partner, the intimacy and passion lessens. It would feel as if you are having sex for the sake of it. Try having various positions while indulging in such acts. By doing so, he/she should be taken to have sex escapades that would make them a perfect and effective bedroom partner.

3. Sexy figure can do wonders
Weight issues does matter a lot and it should not stand as a barrier in your sexual life. An overweight partner or someone with a bulging belly can definitely turn you down. If seeing your partner semi-naked makes you feel irresistible and you can't think of anything except sex, what else you can ask for!

4. Fantasy sharing does magic
Communication holds the key to sexual pleasure, so a partner who is keen to discuss their wildest dreams and desires in bed can make sex a heavenly act. No partner can be tagged as sexually perfect until they are open about discussing their innate sexual preferences, as these tell the partner how they can perform.