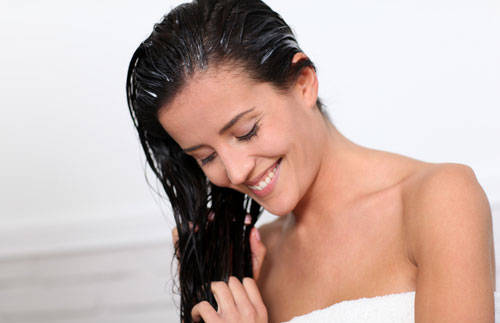 Multiple benefits of using hair serum
If you are one of those battling dry hair but don't like to use hair conditioners that weigh your hair down, then serums are your best bet. Here are a few benefits of using hair serum:

1. It should be applied after a hair wash. Hair serum forms a thin protective layer on the hair strands. It returns the moisture lost due to exposure to sun or heat generated from the hair styling gadgets. It is primarily used for dry and frizzy hair, which breaks easily, or hairs that have under gone excessive chemical treatments like perming, coloring.

2. Adds lustre to dull hair instantly: Apart from removing tangles, serums instantly add lustre to boring and dull hair.

3. Makes untamable hair manageable: It soothes out the frizz and makes hair soft and manageable within no time.

4. Protects hair from damage: Some hair serums assure you of UV protection. Exposing hair to the sun constantly will damage your hair. So, such hair serums can protect your hair from damage caused by the sun.

5. Helps in styling your hair: If you find it difficult to comb or detangle your hair before styling it, take a coin-size amount of hair serum and apply it on your locks. 

6. Helps reduce hair loss: A good hair serum contains vitamin E that makes your hair healthy and prevents hair loss.