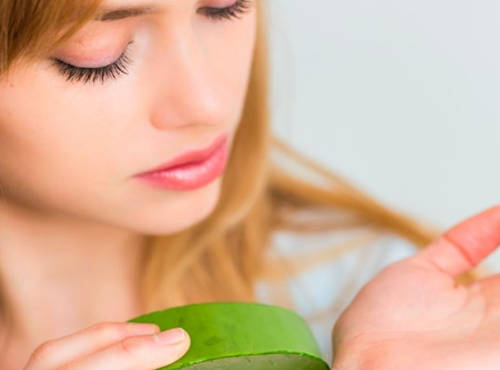 Goodbye Dandruff – Super Home Remedies
Dandruff is probably is the world's most common problem. It may be the result of anything from a desert-dry scalp to fungus overgrowth to dermatitis. Dandruff can be an image disaster. Skip the dandruff shampoo-buying ritual and check out the following home remedies that will wash out your dandruff worries.

Lemon wash: Take about 3 to 4 lemons and boil in some water for about 15-20 minutes. After the solutions gets cooled up, use it for washing your hair at least once in a week.

Fenugreek: Crush fenugreek into fine paste after soaking it overnight. Try applying this paste to your hair and scalp for almost about 30 minutes. Wash your hair properly after 30 minutes. Try following this method for about 4 weeks for better results.

Vinegar: Prepare a mixture of equal amounts of vinegar and water. Apply this on your scalp and leave it overnight. Wash your hair the next morning with a mild baby shampoo.

Warm oil massage: Always use lukewarm almond oil, coconut oil or olive oil to massage your scalp region properly. Leave it on the scalp overnight for better results.

Aloe vera: Rub aloe vera gel onto your scalp 20 minutes before you go for a shower. Let it be on your hair for about 20 minutes and then wash it off with a mild shampoo.

Coconut oil: Mix 1 tablespoon of lemon juice with 5 tablespoons of coconut oil and then apply the mixture on the scalp. Leave this mixture for about 20-30 minutes and then wash it off with a good shampoo.