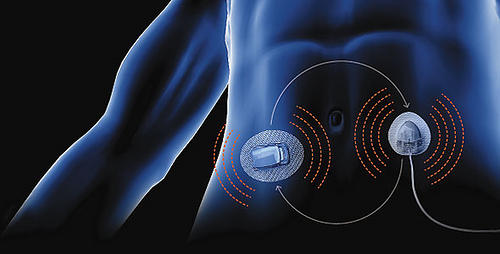 Artificial pancreas to control blood sugar levels
For the first time in the history of medical science artificial pancreas will be tested for six months in 240 people with type 1 diabetes at nine sites in the United States and Europe. Researchers will compare this system to current diabetes management with an insulin pump. Then, 180 of those patients will be observed for another six months.

The wearable system developed by University of Virginia and Harvard University researchers with almost $13 million in funding from the U.S. National Institutes of Health supplies appropriate amounts of insulin by detecting changes in the body and predicting blood sugar levels in advance.

In type 1 diabetes, the body's immune system mistakenly destroys insulin-producing cells in the pancreas. Insulin is a hormone that plays a key role in regulating blood sugar levels in the body. People with type 1 diabetes patients must replace that lost insulin, either through multiple daily injections or via a thin tube inserted under the skin that's then attached to an insulin pump.

The artificial pancreas is not a replica of a human pancreas. Instead, it consists of an insulin pump with tubing inserted under the skin, a blood sugar monitor with a wire sensor placed under the skin, and a smart phone loaded with software that determines how much insulin is required based on factors such as food intake, physical activity, stress, metabolism and sleep.