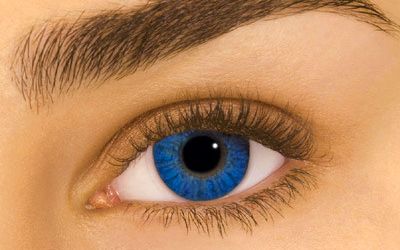 Are colored contact lenses safe for your eyes
It seems to be really attractive and beautiful to change your eye color from staid, loyal brown to exciting shades of amethyst and hazel.
Colored contact lenses are made in use for cosmetic purposes in order to enhance and give you a more glamorous look, but at last the fact remains that contact lenses are still medical devices and should be treated well.

They cant be brought to a beauty salon, flea market or a store without a prescription. The colors used to enhance the contact lenses are very sensitive and can prove to be really harmfull for your eyes.
When you use contact lenses not mentioned or prescribed for you they might cause permanent damage to your cornea and overall eye health.
If you observe even a slightest discomfort or uneasiness or irritation, blurriness, pain as keratitis increases very quickly. At times, corneal ulcers can also be caused due to the infection and scratches that might occur as a result of infection or scratches from lenses or nails while wearing and removing them.

Bacteria and infection if comes in contact with a desirable environment, can multiply at a faster rate and multiply speedily.
Do not fall asleep without removing your colored lenses as the eyes may not receive enough amount of oxygen. Putting it for more than 7-8 hours at a stretch can cause inflammation of cornea.
Also keep in mind that you always keep lenses dipped in lens solution. Do not rub colored lenses as the color would get damaged. Use a solution that requires no rubbing and that which is completely antiseptic.