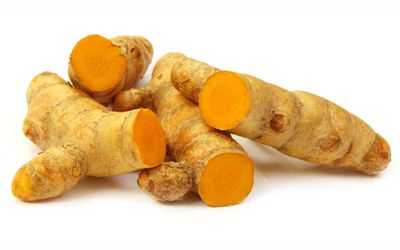 Benefits of Turmeric
Turmeric comes under the family of spices. It is the root of a plant known as curcuma longa. It belongs to the species of ginger the root of which is dried and made into powder form before getting sold in the market.
Turmeric powder has got a rich orange-yellow colour and has got a bitter taste. It is primarily used as a form of spice and also as a coloring agent in mustard condiments.
Since, ancient times turmeric has gained a special role to play in Indian traditions and culture.
Turmeric has got and anti-inflammatory property. It is one of the main ingredients used in several cosmetic products like creams, soaps, lotions etc.

1. Cures Acne:
Turmeric has got an antibacterial and antiseptic property which helps cure pimples, acne and other related marks on face that has appeared as a result of pimples.

2. Treatment For Oily Skin:
Turmeric helps reduce the oily nature of the skin. Apply it on your face and let it remain on your face for about 10 minutes. It would work wonders on your skin and will remove extra oil content too.

3. Reduces wrinkles and Aging signs:
Regular application of turmeric on your face will reduce wrinkles and fine lines and also the early signs of aging. Turmeric is an exfoliating agent and it helps in renewing the skin.

4. Removes dandruff and reduces hairfall:
Turmeric proves to be good for hair growth and also for reducing hair fall. Applying turmeric in scalp and hair will help cleanse all the traces of dandruff and would help you in reducing hair loss.