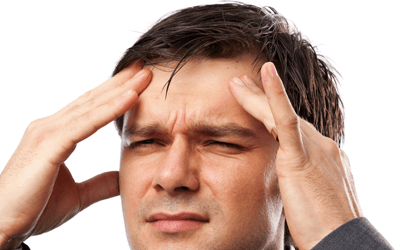 Five simple ways to reduce stress
Stress has become a major problem for many of us nowadays. It is because of the fast paced modern life that we live in. Working people become more stressed and tensed. Working people undergo a lot of stress, workload, deadline and a lot of demands which arises as a result of frustration.
Each one of us undergo and experiences stress in a different way. Here are some of the five simple ways to combat stress:

Music:
Music helps reduce tension and stress. Listening to music reduces stress and makes you feel better than before.

Proper diet:
A well maintained and proportioned diet which contains lot of fruits and vegetables etc are good for your overall health and fish helps reduce symptoms of stress.

Meditate:
A few minutes of Meditation would always keep the stress levels low. Daily practice of meditation would make you more calm and composed.

Exercise:
Exercise always acts as a stress buster. A small walk around the office or your surroundings can offer you with an immediate relief in a stressful condition. It can drift your mood instantly.

Laugh it out:
Stress can be kept under control by laughing aloud. Laughing always releases a kind of substance called as endorphins that maintains a normal mood and decreases the stress causing hormones called cortisol and adrenaline and thus keeps you happy.