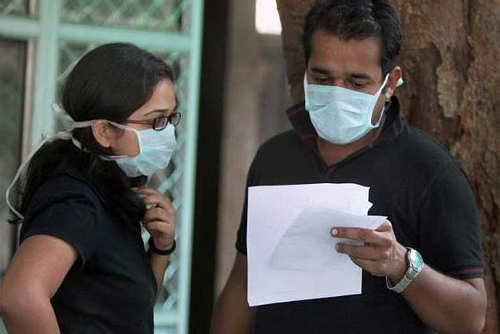 Swine flu claims 38 more lives, death toll now 812
Swine flu claimed 38 more lives in India taking the death toll to 812 with Rajasthan and Gujarat among the worst hit states with 212 and 207 fatalities respectively, as the total number of affected crossed 13,000.

According to Health Ministry figures released today, the total number of deaths due to the disease has now reached 812 while 13,688 people have been affected with the H1N1 virus across the country.

Health Ministry officials had yesterday said that the number of people affected by swine flu was 12,963 while deaths caused by the infection was 774 as per figures available till February 20. A senior health official said that in comparison to yesterday, there has been a dip in the number of fresh positive cases.

Seven more persons succumbed to swine flu in Rajasthan. Out of 4,318 patients who tested positive for the HINI virus, 212 have died since January 1, an official of Medical and Health Directorate (MHD) said in Jaipur. In Gujarat, 10 more people died of the disease taking the death toll to 207, according to an official release.

In Maharashtra, 99 people have lost their lives with seven more deaths being reported in the state, according to Public Health Minister Dr Deepak Sawant. SIn Jammu and Kashmir, one more patient died of swine flu, taking the toll to five, while 119 have tested positive for the disease so far, officials said.