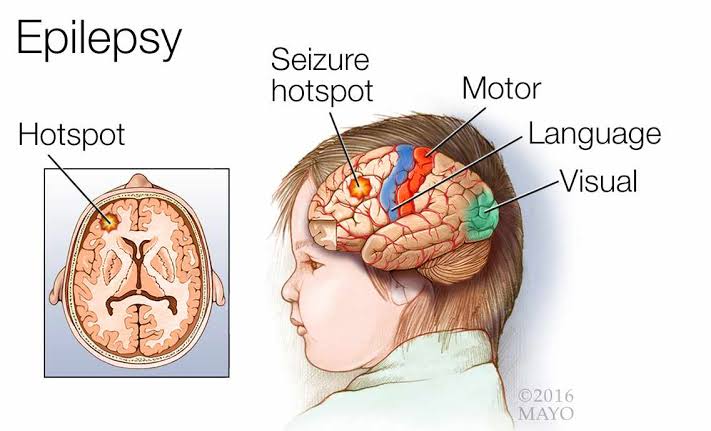 Epilepsy
Epilepsy is a neurological disorder in which brain activity becomes abnormal, causing seizures or periods of unusual behavior, sensations, and sometimes loss of awareness.
There are two main types of seizures. Generalized seizures and focal seizures. Generalized seizures affect the whole brain. Focal or partial seizures affect just one part of the brain.
A simple partial seizure doesn't involve loss of consciousness. Symptoms include:
* alterations to sense of taste, smell, sight, hearing, or touch
* dizziness
* tingling and twitching of limbs
Complex partial seizures involve loss of awareness or consciousness. Other symptoms include:
* staring blankly
* unresponsiveness
* performing repetitive movements.
Generalized seizures involve the whole brain.
There are several reasons you might have a seizure. These include:
* high fever
* head trauma
* very low blood sugar
* alcohol withdrawal
What triggers an epileptic seizure?
Some people are able to identify things or situations that can trigger seizures.
A few of the most commonly reported triggers are:
* lack of sleep
* illness or fever
* stress
* bright lights, flashing lights, or patterns
* caffeine, alcohol, medicines, or drugs
* skipping meals, overeating, or specific food ingredients.
Most people can manage epilepsy. Your treatment plan will be based on severity of symptoms, your health, and how well you respond to therapy.