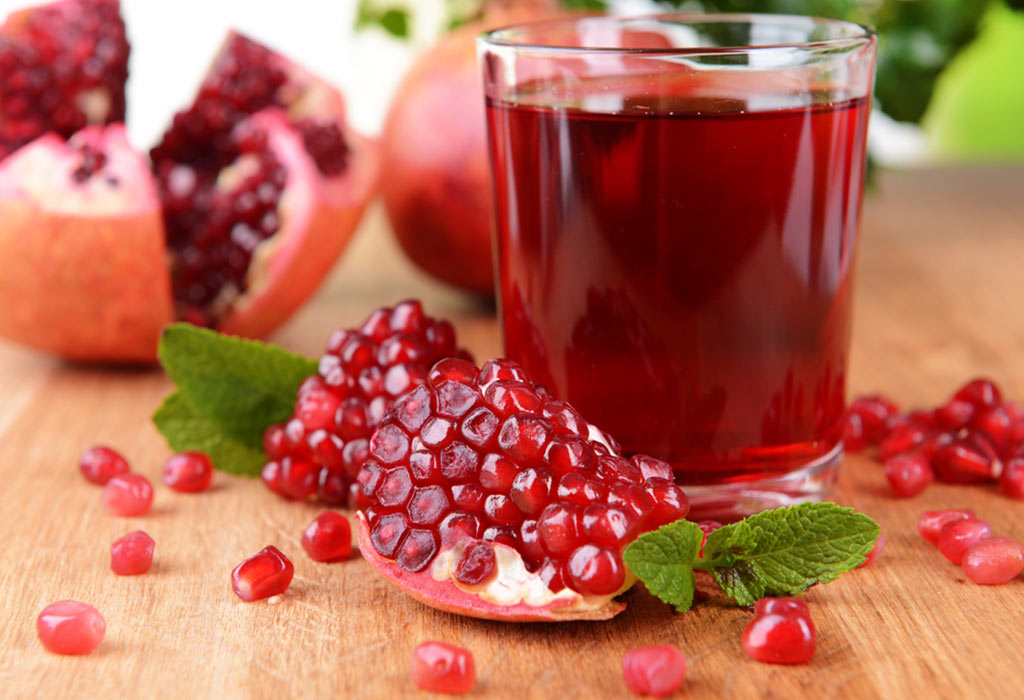 Pomegranate
Pomegranate have more health benefits than any other fruit. A review of staggering 194 studies has shown that pomegranates are super healthy as they have more health benefits than any other fruit. Pomegranate seeds get their vibrant red hue from polyphenols. These chemicals are powerful antioxidants. Pomegranate juice contains higher levels of antioxidants than most other fruit juices. It also has three times more antioxidants than red wine and green tea. The antioxidants in pomegranate juice can help remove free radicals, protect cells from damage, and reduce inflammation.
The juice of a single pomegranate has more than 40 percent of your daily requirement of vitamin C.
Its anti-inflammatory properties may help reduce the risk of developing cancer.
Pomegranate juice can reduce inflammation in the gut and improve digestion. It may be beneficial for people with Crohn's disease, ulcerative colitis, and other inflammatory bowel diseases.
Pomegranate juice is in the running as the most heart-healthy juice. It appears to protect the heart and arteries. Drinking pomegranate juice daily may also help lower systolic blood pressure.
Drinking 8 ounces of pomegranate juice a daily may improve learning and memory.
Drinking pomegranate juice can also increase testosterone levels in men and women, one of the main hormones behind sex drive.