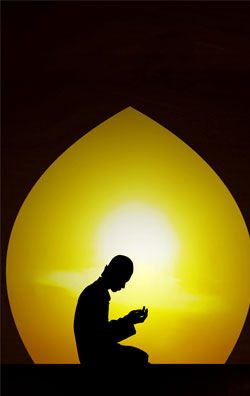 Manage your Diabetes during Ramadan Fasting
The holy month of Ramadan, for those following Islamic faith, is a period of prayer charitable activities and strict fasting in which no food or drink is taken from dawn to sunset. The Holy Qur'an (Sacred Religious text of Islam) exempts people with chronic diseases from the duty of fasting during Ramadan. Still, a lot of Muslims with Diabetes insist on fasting during Ramadan.

It is commonly agreed that fasting in patients with type 1 diabetes and type 2 diabetes with inadequately managed blood glucose levels, is undesirable from a medical point of view and is concordant with multiple risks.One of the most palpable and expected problem faced in those with Diabetes fasting during Ramadan is hypoglycemia (very low blood glucose) which is commonly associated with decreased food intake.

Various studies estimate that hypoglycemia accounts for up to 4% of deaths in people with type 1 diabetes and an infrequent cause in case of those with type 2 diabetes. The EPIDIAR Study, which was the largest study on Diabetes patients doing Ramadan fasting involving 1,070 patients with type 1 diabetes and 11,173 patients with type 2 Diabetes reported a five-fold increase in the incidence of severe hyperglycemia or excessively high blood glucose levels (requiring hospitalization) during Ramadan in people with type 2 diabetes.

One of the reasons suggested for this is the abrupt stoppage of diabetic medications during the fast. Three other studies have reported slight increases in glycated hemoglobin levels (HbA1C), an indicator of glucose control, among patients during the period of Ramadan fast.

A more severe problem faced by patients during Ramadan fast is Diabetes keto-acidosis even though studies show that it is not a significant risk factor. One study reports an increase in low-density-lipoprotein (LDL) cholesterol and a decrease in HDL cholesterol during fast which indicates a caution towards possible risk to heart problems in diabetic patients.

Dehydration due to reduced intake of fluids may become severe when coupled with the fluid loss by excessive urination because of diabetes, which will result in electrolyte depletion in the body.Patients with added complications such as neuropathy (nerve affliction) may show low blood pressure resulting in symptoms such as dizziness.Diabetic patients possess lower levels of anticoagulants and are predisposed to clots resulting in heart attacks or strokes. Dehydration may cause increased blood viscosity resulting in thrombosis also.

Patients who insist on fasting should prepare themselves for such pitfalls and the effort towards achieving this should start prior to Ramadan period. Make sure that your diabetic levels are normal and stable before entering the fasting period.It is advisable to change long acting hypoglycemic drugs to short-acting drugs (to prevent hypoglycemia) in consultation with your physician. It will be a good practice to monitor blood glucose levels several times on a daily basis.

Make sure that you and your household care givers have the ability to recognize warning symptoms of dehydration and hypoglycemia, and other possible complications.It is advisable to maintain a relatively good physical activity than to indulge in complete inaction during the period. It is very important to note that people with diabetes must end their fast immediately in the case of dramatic drops in blood glucose levels, more so if they have taken medicines such as insulin, sulfonylureas, or meglitinides at the pre-dawn meal and if blood glucose levels rise excessively.

Majority of physicians are in approval of fasting during Ramadan for type 2 diabetes patients with well-balanced glucose levels and good awareness of their diabetes condition.Patients with Type 1 Diabetes are at risk during Ramadan fast, though some physician groups are of the opinion that they can be managed well with fast acting insulin and constant monitoring.Most important for patients indulging in fast is the awareness of the limitations of their body and a keen understanding of the warning signs that the body systems produce prior to any imbalance due to fast.