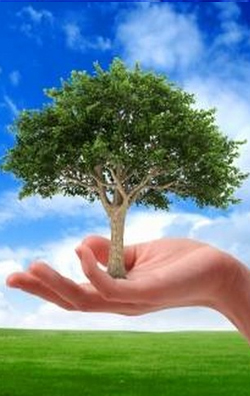 World Environment Day
For a worldwide awareness and action for the development of a healthy environment, everyone is gearing up to celebrate world environmental day on 5th June 2014.
It has now emerged as a broad, global platform for public out reach that is celebrated in almost 100 countries. This day would also focus on emphasising more on public safety, health, environmental cleanliness and to galvanize individual actions for a collective power.
World Environment Day (WED) is the United Nations' principal vehicle for encouraging worldwide impact and action for the environment.
The World Environmental Day (WED) is an annual event that is celebrated globally, to generate a positive cause. Environmental activities take place every now and then all around the world but climax on 5th June every year.
WED celebration started in the year 1972 and has grown to become one of the main vehicles through which the United Nations stimulates world wide awareness.
The World Environmental Day is a day for people from almost all walks of life to come together to ensure a cleaner, greener and brighter outlook for themselves and future generations.
There are certain steps which could be adopted to celebrate World Environment Day such as-
1. Visit World Environment Day Website:
Spare some quality time to read articles on environment, trees, plantation, saplings etc. Read and go through the sites which emphasis more on nature and it's importance and protection.
Registering an activity that you, your school, business, or workplace, or your community group are doing for WED. The great thing about registering your activity is that you can inspire others who learn about what you're doing.
2.Check out the activities that are already planned in your area, region or country:
Take part in events that are taking place in your locality. Refer internet and other related sites to check out the activities and become a volunteer for the same. Lend your helping hands for the noble cause.
3.Make today that you choose to adopt an eco-friendly, sustainable lifestyle:
Make a list of consuming habit, your dependence on unsustainable products. So that you could rectify it from happening again in future and replace them with sustainable ones.
List out or set yourself a timeline of activities.
4.Take public transportation today:
Opt for public transportation like bus or train etc than taking your bike, car or personal vehicles out, to help control pollution. Prefer walking to small distance than going in your personal vehicle.
5. Inculcate the habit of Reduce, Reuse and Recycle Habit:
There are three easy ways to cut down your waste that can make a big difference to the amount that ends up in landfill. These are known as the 'Three Rs'—reduce, re-use and recycle.
By following this strategy a perfectly maintained safe environment can be created to live in.
- Save water and energy by re-using products.
- Help reduce the amount of waste that goes to landfill.
-Show others the diffrent methods to reduce waste.
- Ban on plastics, tree plantation drives, social media campaigns etc are other effective steps to be
taken.
Every action counts. When multiplied by a global chorus, our individual voices and actions become exponential in its impact.