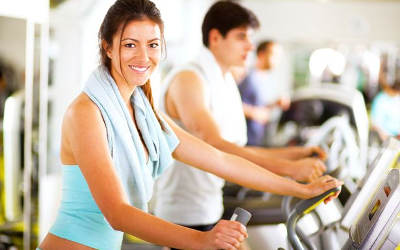 The many reasons to workout
Do you feel tired and worn out quite often? Reluctant to take up any strenuous activity? All you need to do is indulging yourself in physical activities and a regular exercising pattern. It would definitely give you results irrespective of age, sex and other physical activities.

Check out certain ways through which you could attain a healthy 'you':

1. Exercising boosts confidence: Those who followed a some or the other form of physical activity were said to be more active and confident than those who never did, says a recent study. It doesn't depend on how long you take to exercise, but the individuals who exercised daily gained more confidence than before.

2. Better health: Apart from giving you a great body shape and making you feel good it also does wonder to your health. It also keeps away other disease conditions such as blood pressure variations, chances of developing cancer and also keeps early onset of diabetes at bay.

3. Improves mood: Regular physical activities would reduce depression and stress. A similar study also indicated that people with anxiety disorders felt great after exercising.

4. Increases productivity:A good fitness pattern would help you gain work productivity as you would able to concentrate more on your activities and will also manage to get more work done in short span of time.

5. Ripple effect: Indirectly you will give more time to you relationships and people around because physical activities would improve and increase your patience levels.