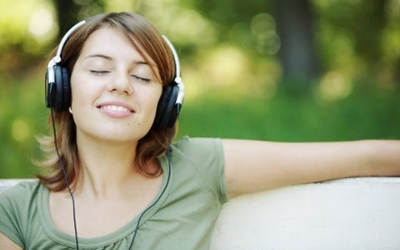 Get rid of stress naturally
Our daily course of life such tiring jobs, faulty eating habits, increasing pollution, lethargic way towards work etc, results in stress and tension. Stress arises as a result of psychological and physical reaction to the varying demands of life. Many of us undergo stress at some or the other point of time in life. Each one of us have a different reaction and way of coping up with it.

Music therapy: Hear enlightening and ear soothing music can do wonders to your health. Every human responds to it. Music could very well act as a healing therapy to very well help cure issues such as depression, personality issues.

Outdoor walking: Walking is the most healthy and inexpensive way to a perfect health. It would also lower the risks of getting many health hazards and diseases. It is helps you have an enhanced mental health as well.

Sleep well: A good amount of sleep would always help tackle the stress levels. Most of us lack proper sleep and also such improper sleep can also lead to many health problems such as puffy eyes, muscular cramps and also helps reduces immunity levels. So try to get some healthy sleep of minimum 8 hours a day.

Laugh out loud and smile: Laughter is a best medicine to combat stress levels. When you find yourself in a stressed out situation try laughing out loud as it would release a chemical called endorphins that helps decrease the stress levels in body.