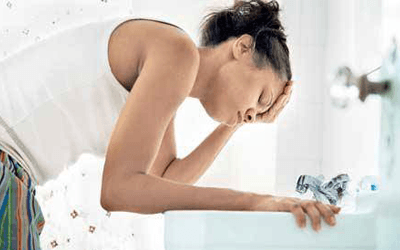 Managing Morning Sickness
Danish researchers write in the Journal of American Medical Association that the anti-nausea drug metoclopramide is a safe and effective treatment of nausea and vomiting during pregnancy.
Most women are able to manage morning sickness without medication. But 10 to 15 per cent may need intervention to tackle dehydration and weight loss. Metoclopramide is one of the most widely prescribed medications in pregnancy, but there is not enough information about the impact on the growing foetus.

The researchers analysed more than 1.2 million pregnancies and compared women who took metoclopramide in the first trimester of their pregnancy with women who did not.
The use of metoclopramide did not increase the risk of spontaneous abortion, stillbirth, preterm birth, low birth weight, neutral tube defects, cleft palate, heart defects or other foetal growth problems.

Metoclopramide use in pregnancy was not associated with increased risk of major congenital malformations overall, any of the 20 individual malformations categories assessed, spontaneous abortion or stillbirth. These safety data may help inform decision-making when treatment with metoclopramide is considered in pregnancy," the study authors concluded.