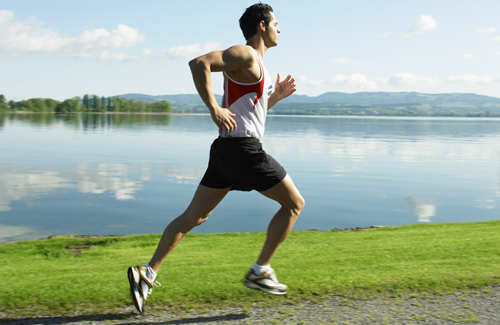 Know your knee before you run
Are you ready for the run but running without a proper training and can prove to be have an extremely bad effect on your health.

Warm up is essential: Stretching your legs and muscles in a proper way is a must. Mostly the front and outside muscles must be in such a way that remains active and well warmed up. This is very essential and crucial.

Strengthen your muscles: Practice doing some exercises that would help strengthen the thigh, calf and hip muscles. They should be able to handle with the fatigue of running for a long distance. To prevent the knee pain strengthening of the buttock muscles is required.

Take a break from running: Improve your stamina levels by getting involved in activities like swimming and dancing to give your knee that much needed break.

Know your knee better: Called runners' knee, this is the spot where maximum injury takes place for marathoners, especially because of running on hard ground.

Use the correct gear: Try to buy the right shoes and socks that does not cause any discomfort. Your footwear should never hinder your progress levels. Make sure that your socks fit properly. Keep changing the shoes after every 500 kilometers and also protect your knees by wearing it always.

Correct way to run: Start by taking short strides to help lessen stress put on your knees. Avoid running on the surfaces that does not seem to be even. Slopes being used for running can also harm your knees if it is over stressed.