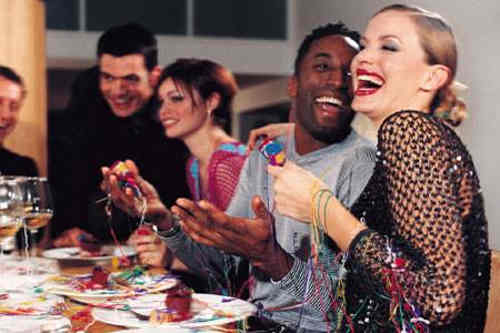 Ways to have a fun-filled winter evenings
Winter seems to have begun in the western parts of the country that gives huge opportunities to fulfill our remaining bucket list that we have not done initially in the beginning. There are certain fun things that could really charge up your winter evenings.

BBQ parties: BBQ parties and friends always call for a great time. And if at all you are a foodie, then you could opt for a platter some exotic vegetarian cum mix of some exotic flavours.

A movie-date: Agreed a movie date with that cute guy/girl whom you recently met at the gym or office or during the recent marathon sessions, is definitely a great idea, but how many times have you treated yourself to a movie of your choice in the comfort of your own home? So before the winters bid us goodbye, book a date with yourself and watch that movie that you have been planning to watch for sometime now.

More of Ice-creams: Treat yourself with something chilled and sweet after having a spicy sumptuous meal. Ice creams are like great fun during summers, but during winters it adds more of fun. What don't you believe it, then you should try it out right away to believe the fun.

Camping: Winters are the best time to visit cold places. Camping could also be an option to make good use of your winter holidays. So if at all you have not planned anything yet, make a quick visit to your most preferred holiday destination.