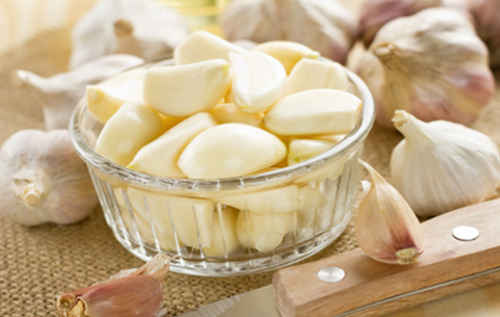 Raw Garlic: The natural wonder pill
Studies have substantiated the use of garlic in treating a wide range of diseases and medical conditions, from lowering cholesterol and blood pressure to preventing gastrointestinal cancer. Eating raw garlic is by far the best way to maximize its health benefits, far superior to pills supplements. Garlic produces allicin, an organosulfur compound that is created when garlic is crushed, chopped, or minced.

Using garlic as a medicine

For treating bronchial disease: In order to treat Bronchial disease you will need 200 grams of garlic, 700 grams of refined sugar and 1000 grams of water. Add garlic to a cup of water and boil it. Drink this liquid daily. Garlic helps cure hemorrhoids, constipation and earaches.

Dental diseases: For swelling of gums, pain, or bad breath, add 20 drops of garlic juice to 1 teaspoon of honey and lick. To 60 grams of mustard oil add 1 pod garlic cloves de-skinned. Cook this till the garlic is burnt. Cool the oil and strain it. Add 30 grams of burnt carom seeds and 15 grams of ground rock salt. Brush teeth with this oil. It relieves normal dental problems and pyrrhoea, if continued for 2 to 3 months.

Cholestrol: Garlic helps in reducing cholesterol levels and therefore cures diseases related to heart. Garlic consumption lessens the chances of thickening and hardening of arteries.

Cough: In 60 grams of mustard oil, put 1 full garlic pod after removing the outer skin. Cook this. Massage this oil on the chest and throat.

Itching: Boil garlic in oil. Strain and cool. Massage with this oil.