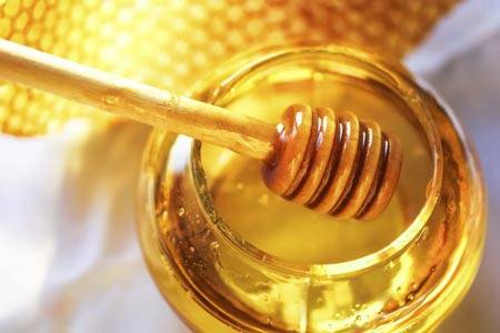 Multipurpose honey has beauty, health benefits
Rich in components like iron, calcium, phosphate, sodium chlorine, potassium and magnesium, raw honey helps in making your skin feel soft and also repairs damaged hair follicles.

Save dry skin
Honey acts as a wonderful moisturizer and works well on patches that appears on dry skin. Try using it on knees, elbows etc. It will also work wonders on chapped lips. Rub on some honey on the affected area and leave it on for about 30 minutes and then wash it off.

Boosts your energy levels
Ditch all sorts of energy drinks that you have. Instead of adding sugar to your tea and milk, try adding honey to it. You would definitely notice the change and elevation in your energy levels.

Rescue damaged hair
Honey provides a moisturizing hair and scalp cleanser that leaves locks silky smooth without stripping them of natural oils. Simply add a teaspoonful to your usual shampoo to soften your hair, or combine with olive oil for a deep conditioning treatment - leave to work on damaged locks for 20 minutes before shampooing out.

Pamper and relax
After a hard day at your work place, give your body an extra treatment by pouring in a few drops of raw honey. Honey helps soothe up your tired muscles and also keep your skin moisturized.

Cure a hangover
Fructose is believed to be nature's natural sweetener that helps speed up your body's metabolism of alcohol.

For facials
The is no need to hit your beauty saloons often. Honey has got antioxidants, anti-inflammatory agents and also some ultra-moisturizing properties too.